VibesUP

Vibrational Therapy Jewels &Tools

Spiral Chakra Pendant

for balanced energy

Introducing VibesUP

Award Winning Vibrational Therapy Products

"It's in the Coating"

VibesUP provides tools to attract and amplify specific rejuvenating vibrations.

Our cells are liquid crystal semi conductors with gates and channels programmable by our environment.  (Bruce Lipton, Scientist)  The air around us and the thoughts we think are filled with vibrations that program our bodies.  Both can be toxic; both can rejuvenate.

The VibesUP coating focuses, amplifies, and generates a specific vibration to help our body balance and regenerate.

The Magic

VibesUP products have a liquid crystalline coating infused with

o

Specific plant essential oils to focus vibrational intention (joy, healing, etc.) and
o

Tiny crystal spheres act to receive, amplify and regenerate the vibration.
These liquid-coated tools generate energy and intensify or supercharge the vibration of the essential oil and crystalline structures to help raise your personal energy field.

Scientific studies at UCLA show that when our vibrations are raised, our intelligence, coordination, consciousness, happiness and levels of health can also be raised.  The study also reveals that essential oils, gemstones and quartz crystals can help raise vibrations.  VibesUP combines these together in specific, amplified, easy-to-use tools

High and low vibrations cannot co-exist.  Germs, disease, and negativity vibrate low.  Help your body resonate with the high vibrations of health, love and harmony with these revolutionary new tools!

VibesUP Vibrational Therapy Tools

A variety of unique, affordable products are available to assist in raising the frequency of your physical, emotional and mental bodies and to maintain that elevated frequency. 

These are excellent tools to use alone or after receiving a Reiki Healing Session or a Reiki Attunement to maintain the higher level of vibration.  When purchased at the Center we pay tax & shipping.

Frequencies of Abundance and Prosperity, Allergy Relief, Balance, Clarity, Courage, Depression Relief, Energy, Forever Young, Health and Healing, Immune Support, Joy, Love, Metabolism Boost, Pain Relief, Passion, PMS, Protection, Stress Reduction, Will Power

To support your body's natural regenerating abilities

Lotus Oil
– Sacred oil to balance energy & promote joy
Pet Charms, Necklaces, Vibe Bottles, EMF Protection and much, much more!

Order VibesUP Products

Contact Linda
to schedule a
Vibe Check-UP Consultation
and learn about the entire line of VibesUP products.
Be sure to add your name to our
mailing list
to be notified of special events and new products! 
~ OR ~

Use Promotional Code 103
to order
VibesUP
online
Questions about any of the
VibesUP
products?  Feel free to
email Linda
and she'll get back to you soon!
(
VibesUP Gift Certificates
always available --
Click HERE
)


These products are not intended to be used for the purposes of diagnosing or curing/healing any ailment. The products are not intended to take the place of any licensed medical doctor's advice or treatment. Vibes Up and Open-Ended Circle assume no responsibility for your actions.

Snuggle up with a Therapy Bear to clean out the ickies & help you feel safe & LOVED!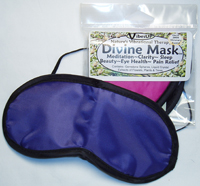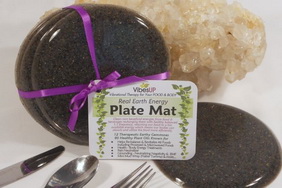 Eye Mask

Get your beauty rest!

Plate Mats

Clear & charge your food

Open Ended Circle.  All Rights Reserved.